Solutions that you need
Added Business Value
---
Whether you need a single person or 60 for your new project our contingent workforce solutions give you the increased flexibility to whether seasonal highs and lows or deliver on a critical opportunistic initiative
The taxes complaint are so different between each country, Mexico and USA is a remarkable complexity in the payroll calculate and administrative daily process, through this services we can add value saving time and money using our platform and decide if is a viable open a new company dedicated to this goal.
It is more important than ever to have the right talent on your team. M&T has proven expertise in recruiting, assessing and qualifying Candidates for permanent openings.
---
ADDED
One of the Top 10 Countries with the biggest generation of engineers per year.

 

Great Flights connectivity ( at least 3 daily rounds to SFC Bay Area ).

 

Excellent timezone 1 hr in summer and 2 hrs in winter.

 

Competitive Business English ( according to market needs )

 
BUSINESS
---
Talent Resourcing
«When you're in a start-up, the first ten people will determine whether the company succeeds or not. Each is 10 percent of the company. So why wouldn't you take as much time as necessary to find all the A players? If three were not so great, why would you want a company where 30 percent of your people are not so great? A small company depends on great people much more than a big company does.»
Steve Job
VALUE
True our local or global venture capital networking, we can offer at the startup support directly or simple help in the match with the right one.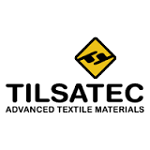 ---
We Are Here to Provide the help that you need